8:00 a.m - 5:00 p.m. lift service
The Longest Day (Please review the event update)
Date & Time
Mar. 12, 2023
8:00 AM — 5:00 PM
---
Please note, this event has happened in the past.
Location
Solitude Mountain Resort
12000 Big Cottonwood Canyon Road
3/10/23 Update:
Our sticker shipment is delayed due to weather. Sadly, we won't be able to distribute these on March 12
25k vert skiers are still welcome to enjoy a discount in The Thirsty Squirrel

We're celebrating the start of daylight saving time with 9 hours of lift service. Join us for the longest day of skiing and riding at Solitude Mountain Resort as we spin the lifts from 8:00 a.m. to 5:00 p.m.

We'll be handing out commemorative helmet stickers at the Moonbeam lift that morning. And better yet - we'll have an exclusive helmet sticker for those who ski 25,000 vertical feet or more on that day. Not only will the 25k club get a sticker, they will also enjoy 25% off food at The Thirsty Squirrel.

Here are the rules:
- Your vertical feet skied must be tracked on the Solitude app (not the Ikon Pass app or any third party app). The Solitude app is available on the App Store and Google Play.
- Vertical feet verification and sticker distribution will occur in The Thirsty Squirrel in Solitude Village
- 25% off food in The Thirsty Squirrel is only valid for guests who complete the vertical foot challenge
- Offer only available on March 12, 2023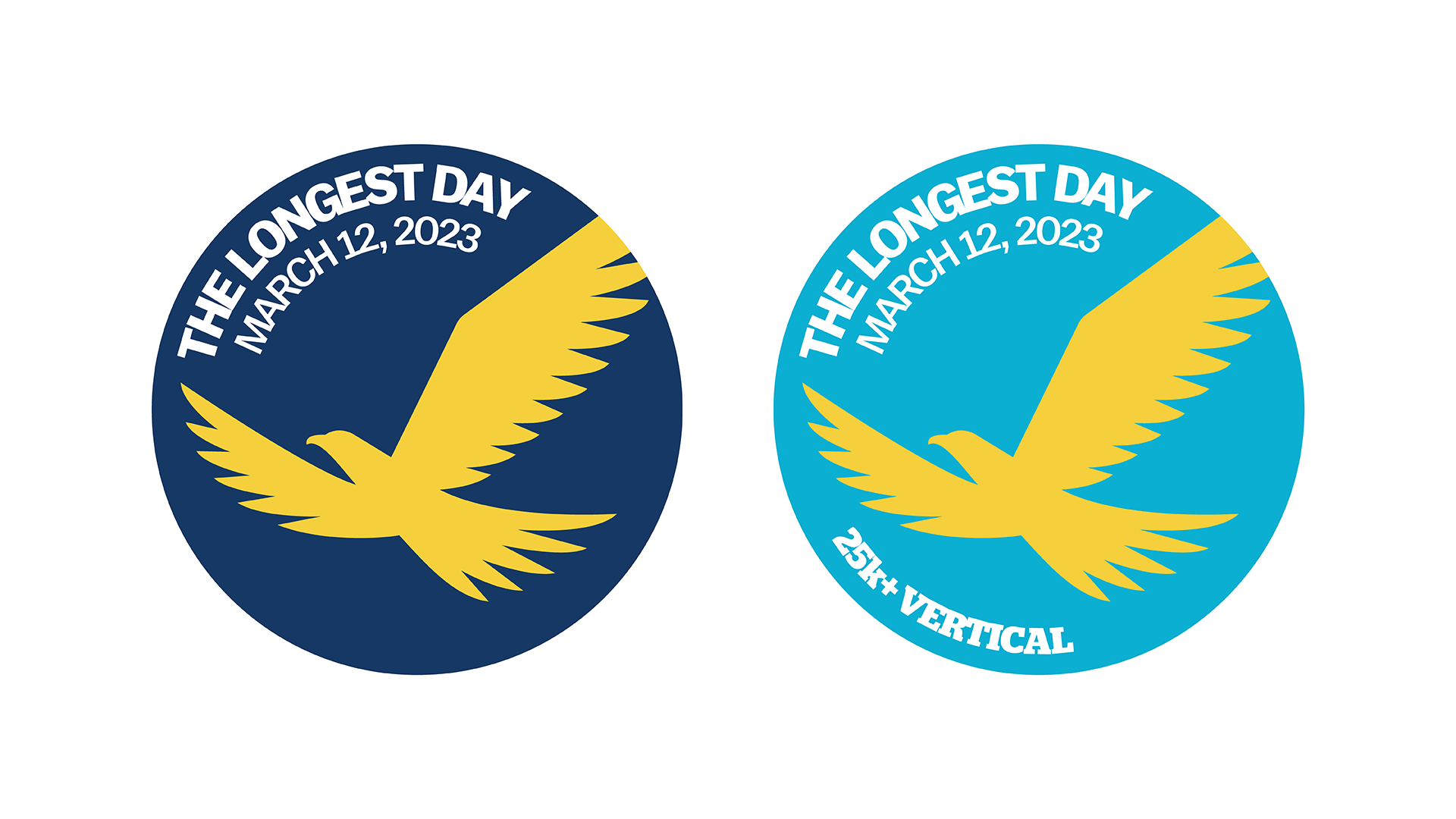 8:00 a.m - 5:00 p.m. lift service
The Longest Day (Please review the event update)
Date & Time
Mar. 12, 2023
8:00 AM — 5:00 PM
---
Please note, this event has happened in the past.
Location
Solitude Mountain Resort
12000 Big Cottonwood Canyon Road
3/10/23 Update:
Our sticker shipment is delayed due to weather. Sadly, we won't be able to distribute these on March 12
25k vert skiers are still welcome to enjoy a discount in The Thirsty Squirrel

We're celebrating the start of daylight saving time with 9 hours of lift service. Join us for the longest day of skiing and riding at Solitude Mountain Resort as we spin the lifts from 8:00 a.m. to 5:00 p.m.

We'll be handing out commemorative helmet stickers at the Moonbeam lift that morning. And better yet - we'll have an exclusive helmet sticker for those who ski 25,000 vertical feet or more on that day. Not only will the 25k club get a sticker, they will also enjoy 25% off food at The Thirsty Squirrel.

Here are the rules:
- Your vertical feet skied must be tracked on the Solitude app (not the Ikon Pass app or any third party app). The Solitude app is available on the App Store and Google Play.
- Vertical feet verification and sticker distribution will occur in The Thirsty Squirrel in Solitude Village
- 25% off food in The Thirsty Squirrel is only valid for guests who complete the vertical foot challenge
- Offer only available on March 12, 2023